Scheels: Where Outdoor Sports Dreams Become Reality with Top-Quality Gear and Equipment.
Scheels: Explore the World of Outdoor Sports and More at Scheels.
SCHEELS is a sporting goods store with 30 locations in the U.S.A. The tagline is Fuel your passion.
SCHEELS, an employee-owned and privately held business, has achieved sustained success by organizing the autonomy and decision-making abilities of its associates, leaders, and partners. This approach has been instrumental in driving the growth and prosperity of individual stores and the company.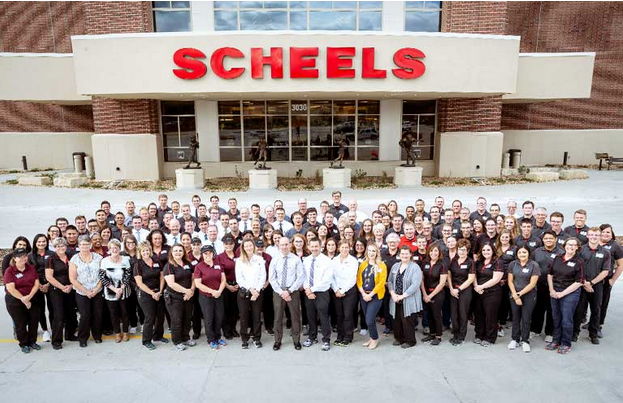 At SCHEELS, they take pride in their ability to improve the lives of others. True success is measured not just by their business achievements but also by the positive difference they can make in the lives of those around them. To fulfill this commitment, they invest their time, energy, and resources into building up and supporting the members of their community.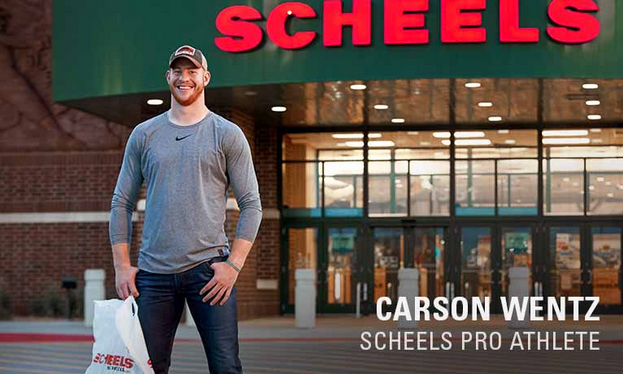 SCHEELS, a reputable sporting goods retailer, boasts a large presence across the United States with 31 locations across 13 states. With a commitment to providing customers with the finest selection of sporting goods, apparel, footwear, and more, SCHEELS has established itself as a leading destination for sports enthusiasts.
Scheels is growing with excellent customer support, customer love, 1.3M likes, and 1.3M followers on Facebook.
Product They Offer
SCHEELS provides many products, including apparel, sports, fishing gear, hunting, shooting, and other products for various sports and activities.
Sports and outdoors
Fishing gear
Shooting, Guns, Ammo
Hunting Equipment
Shipping
SCHEELS products are shipped from their store locations via UPS, FedEx, or USPS unless specified otherwise as a drop shipment. The available shipping methods for SCHEELS include the following:
Shipping Method

Rate

Estimated Arrival

Pick Up In Store

Free

Same-day in-store pickup

Standard (orders $99 or more)

Restrictions apply

Free

2 - 5 business days

Allow 24 - 48 hours to process

Standard (orders under $99)

Restrictions apply

$7.99

2 - 5 business days

Allow 24 - 48 hours to process

Expedited

$19.99

2 - 3 business days

Allow 24 hours to process

Express

$29.99

1 - 2 business days

Allow 24 hours to process
Note
Alaska and Hawaii Shipping: They offer convenient shipping options. Orders that exceed $99 will incur a flat rate shipping fee of $19.99, while orders under $99 will have a flat rate of $27.99.
Ammunition Surcharge: Ammunition cannot be shipped to a PO Box; to ensure the proper delivery of your order, provide a physical address.
Additional Surcharge Items: The charges will vary depending on the weight and size of the shipped item. During checkout, their system will automatically calculate the appropriate surcharge and add it to your total order cost.
Promotional Shipping Discounts: Additional discounts may apply for qualifying standard ground shipping orders during specific promotional periods—free shipping on any Super Bowl merchandise.
Refund
The SCHEELS provide you with the SCHEELS 100% Satisfaction Guarantee. If you are unhappy with your purchase, they will exchange or refund it.
Contact information
Scheels Home & Hardware
3202 13th Ave S
Fargo, ND 58103
Call: (701) 365-8264
Email: socialmedia@scheels.com

Working Hours
Mon-Fri: 8:00 AM - 9:00 PM
Saturdays: 8:00 AM - 6:00 PM
Sunday: 12:00 PM - 5:00 PM
Latest products from Scheels
Scheels Federal Champion Training Hollow Point Rimfire Ammunition 325 Round Value Pack for $19.99

Scheels Federal AutoMatch Rimfire 22LR Ammunition 325 Round Box for $21.99

Scheels Federal Champion Training 22 Long Rifle Target Ammunition 800 Round Range Pack for $59.99

Scheels Federal Premium 22 LR 40gr LRN 1902/bx for $129.99

Scheels Blazer 22 Long Rifle Rimfire Ammunition 50 Round Box for $3.99

Scheels Blazer 22 Long Rifle Rimfire Ammunition 200 Round Pack for $15.99

Scheels Winchester 333 Hollow Point Rimfire Ammunition 333 Round Box for $24.99

Scheels Blazer 22 Long Rifle Rimfire Ammunition 425 Round Box for $34.99

Scheels Remington 22 Thunderbolt Rimfire Ammunition 500 Round Box for $37.99

Scheels Aguila Super Extra Hollow Point 22LR Rimfire Ammunition 500 Round Box for $39.99