SHOT Show 2023: New Ammos Introduced
The SHOT Show is also a shooting, hunting, and outdoor trade show.
The SHOT show is one of the most awaited and famous events in outdoor media. In this event, shooting & hunting manufacturers show their newly launched products and the latest improvements and innovations made to the products.
For the past two years, the industry has faced an ammo shortage and price increase. All that happened due to a shortage of manpower and lack of raw material. Now in 2023, hopefully, good news will come.
Ammo supplies are slowly trying to fulfill customers' needs as manufacturers can get their products out the door.
Ammo manufacturers are introducing new ammo for target shooting, hunting, self-defense, and even suppressed shooting. We can't say how this ammo will perform, but we hope for the best.
SHOT Show 2023 introduced much new ammo to the market. In 2023, retailers will have more recent models to hit the market.
Here we are sharing the top new ammo for 2023.
Top Newly Launched Ammo At SHOT Show 2023
CCI Blazer Brass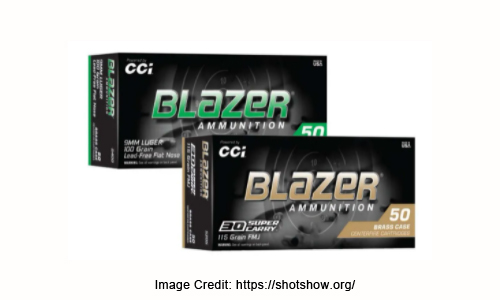 SHOT show 2023's big news is from CCI sub-brand Blazer. They introduced new ammo called the 30 Super Carry developed by Federal. This ammo used a .312-inch bullet to perform the same as a 9mm Luger with more capacity. This ammo is an excellent choice for personal protection.

The 30 Super Carry will feature high-quality reloadable brass cases & muzzle velocity of 1,150 feet per second.

Blazer also introduced Lead-Free Clean-Fire 9mm pistol ammunition. These 100-grain flat-nose rounds have the feature of lead-free bullets and primers.
Winchester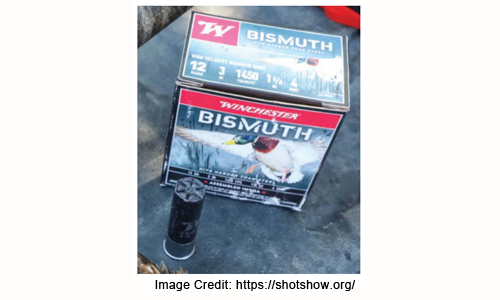 For this year, Winchester made some new announcements. Last year Winchester launched a 6.8 Western cartridge & because of its specification, this becomes an excellent choice for almost any big game.

This year, Winchester will launch new 6.8 Western loads & bismuth non-toxic shotshell ammo. Winchester uses premium bismuth pellets that are tin-plated and buffered. The resulting shots are very smooth. Bismuth has more density than steel, and it also carries more energy.
Another new launch from Winchester is the 30 Round Clip Pack with 30 rounds of 5.56 M855 ammunition pre-loaded on stripper clips and a loading spoon. This year, other notable releases from Winchester include their Super Pheasant Diamond Grade, Xpert Pheasant, and Fast Dove High Brass shotshell loads.
Speer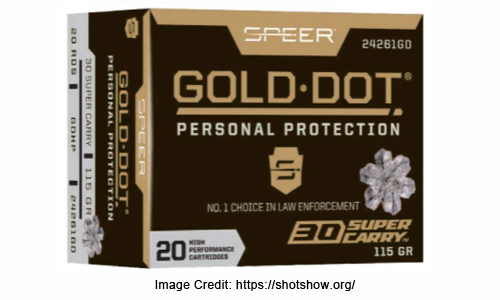 By 2023 Speer will launch a new 30 Super Carry load in their Gold Dot line of ammunition. The 30 Super Carry load will come with a 115-grain Gold Dot bullet with a muzzle velocity of 1,150 fps. Gold dot ammunition is very popular in law enforcement agencies because of its accuracy and good performance.
Remington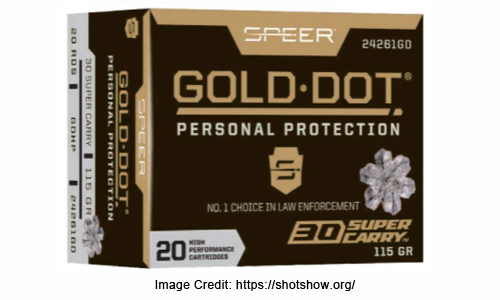 Remington is offering many new products for 2023. They are offering a new version of the famed Core-Lokt bullet, 100-grain FMJ 30 Super Carry load with a muzzle velocity of 1,250 fps & 100-grain HTP 30 Super Carry load at 1,230 fps.

Remington Core-Lokt Tipped ammo will initially be offered in 7mm Rem. Mag., .30-06, .308 Win.300, Win.243 Win., 6.5 Creedmoor, .270 Win., .280 Rem., Mag., and .300 WSM.
Nosler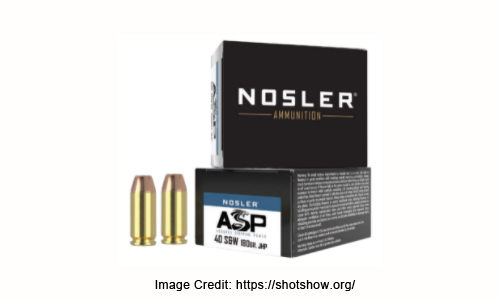 This year Nosler is launching ASP bullets in four calibers: 9mm Luger (115, 124, and 147 grain), 10mm (180 grain), .40 S&W (150 and 180 grain), and .45 ACP (230 grain).
Hornady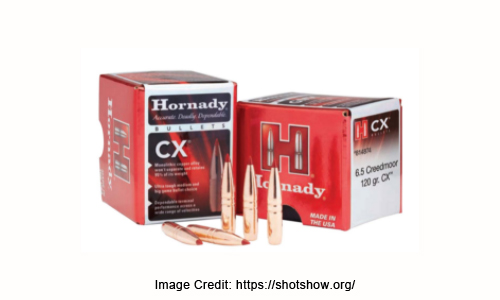 For 2023 Hornady's new hunting bullet is CX (copper-alloy expanding). CX is a good hunting bullet that offers excellent accuracy. These bullets have the Heat Shield polymer tip feature that improves aerodynamics, reduces heating, provides perfect consistency, & improves performance. Component bullets are also available for-caliber bullets, such as the 6mm, 6.5mm, and .30 caliber.
Federal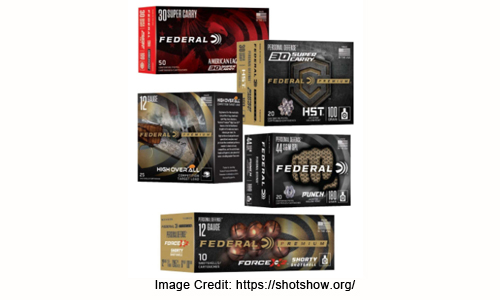 For 2023, Federal has a great list of new products. The actual launch is the company's 30 Super Carry. This round was specially designed for concealed carry & offers excellent benefits as 9mm. For target shooting, Federal American Eagle offers 100-grain FMJ target loads at 1,250 fps & Federal Premium offers 100-grain HST ammo with a muzzle velocity of 1,250 fps.

Federal will also launch top gun paper wad load in 12 gauge with a paper gas-sealing wad and a choice of either lead or steel shot. Federal also found two ammunition options for 327 Federal and .357 Magnum revolvers.
APEX Ammunition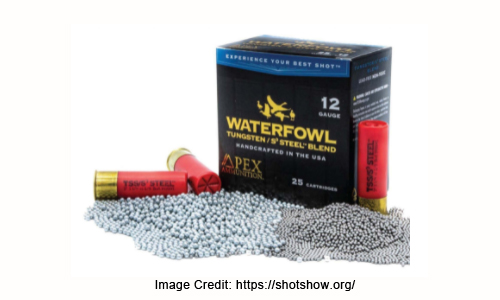 APEX ammunition is starting 2023 with its new TSS/S3 blended loads. These loads are a good choice for waterfowl hunters. The TSS shot offers a density of 18.1 g/cc. It has premium powders and tungsten-grade one-piece wads that protect the interior of the gun's barrel and produce uniform & consistent patterns.
Norma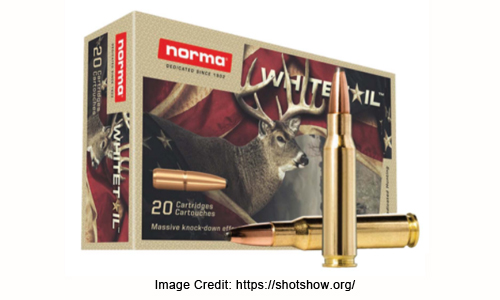 Norma is offering new whitetail Loads suitable for hunting big game animals. These bullets have features of a soft-point nose with a flat base and a thin jacket. The shell expands efficiently and reliably at a wide range of velocities and distances, transferring kinetic energy and creating large wound channels.
Final Thoughts:
These are some top new launched ammo in SHOT show 2023. There are some other shooting hunting updates announced in SHOT show 2023. You can get complete information about SHOT show 2023 here.
Find all new launched guns & ammo at Bulk Cheap Ammo. Great deals & discounts are available from industry top sellers.