9mm Ammo
Find In Stock 9mm Handgun Ammo From Various Retailers. Deals on 9mm Ammo that is in stock at the lowest prices.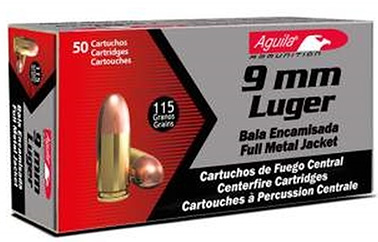 9mm ammo also known as 9mm Luger and 9×19mm Parabellum is one of the most widely used handgun ammo in the world. The round is an ideal choice for a range of shooters. The role of 9mm Luger bullets started in World War I and its continued popularity today testifies to its capabilities as an efficient and effective cartridge. According to the 2014 edition of Cartridges of the World, the 9×19mm Parabellum is the world's most popular and widely used military handgun cartridge.
History of 9mm Ammo
Georg Johann Luger designed the 9x19mm in 1902, adapting it from the 7.65x21mm Parabellum which he also designed slightly earlier. Luger presented the ammo to the British Small Arms Committee in 1902 and three prototypes to the US Army in 1903 for testing. By 1904 the German Navy officially adopted the cartridge followed by the German Army in 1906. As time passed, its use grew to encompass not only the armed forces, but police agencies and civilian self-defense as well.
To know more about the history of 9mm ammo, service history, production history, specifications, and ballistic information, please read more at the wiki.
The average cost for 9mm Ammo?
Bulk Cheap Ammo shows you the latest prices on 9mm ammo from various ammo retailers. Prices listed on our website are offered by retailers and can change anytime without any notice*.
Aguila 9mm Luger Ammunition 124 Grain Full Metal Jacket 50 rounds
50 Rounds /
$0.16 cost per round
$8.00
TulAmmo - 9mm - 115 Grain - FMJ - 50 Rounds
1000 Rounds /
$0.01 cost per round
$13.00
Tula 9x18 Makarov Ammunition TA918092 92 Grain Full Metal Jacket Case of 1000 Rounds
1000 Rounds /
$0.17 cost per round
$170.00
Different Types of 9mm Ammo
Magtech Guardian Gold 9mm 124 Grain JHP
Hornady Critical Defense 9mm FTX 115 Grain JHP
Magtech Guardian 9mm +P 115 Grain JHP
Winchester PDX Defender 124gr +P
Speer Gold Dot 115 Grain JHP
Gold Dot 9mm 115 gr
Federal HST 9mm 124 gr
American Eagle 9mm 115 gr
CCI Blazer Brass 9mm
PMC 9mm
Top Online Ammo Retailers with great deals on 9mm Ammo.
Here at Bulk Cheap Ammo we have listed the top ammo retaliers. However, as of now, not all top retailers are listed on our website. We are continuously working to add as many retailers possible to get your more deals on a single page. With more than 60,000 google searches each month, 9mm ammo is known as a popular caliber. (Search Volume Source Ahrefs.com)
As per the recent Google search results, here is the list of top 8 online ammo retailers having great prices on 9mm ammo. Results may vary*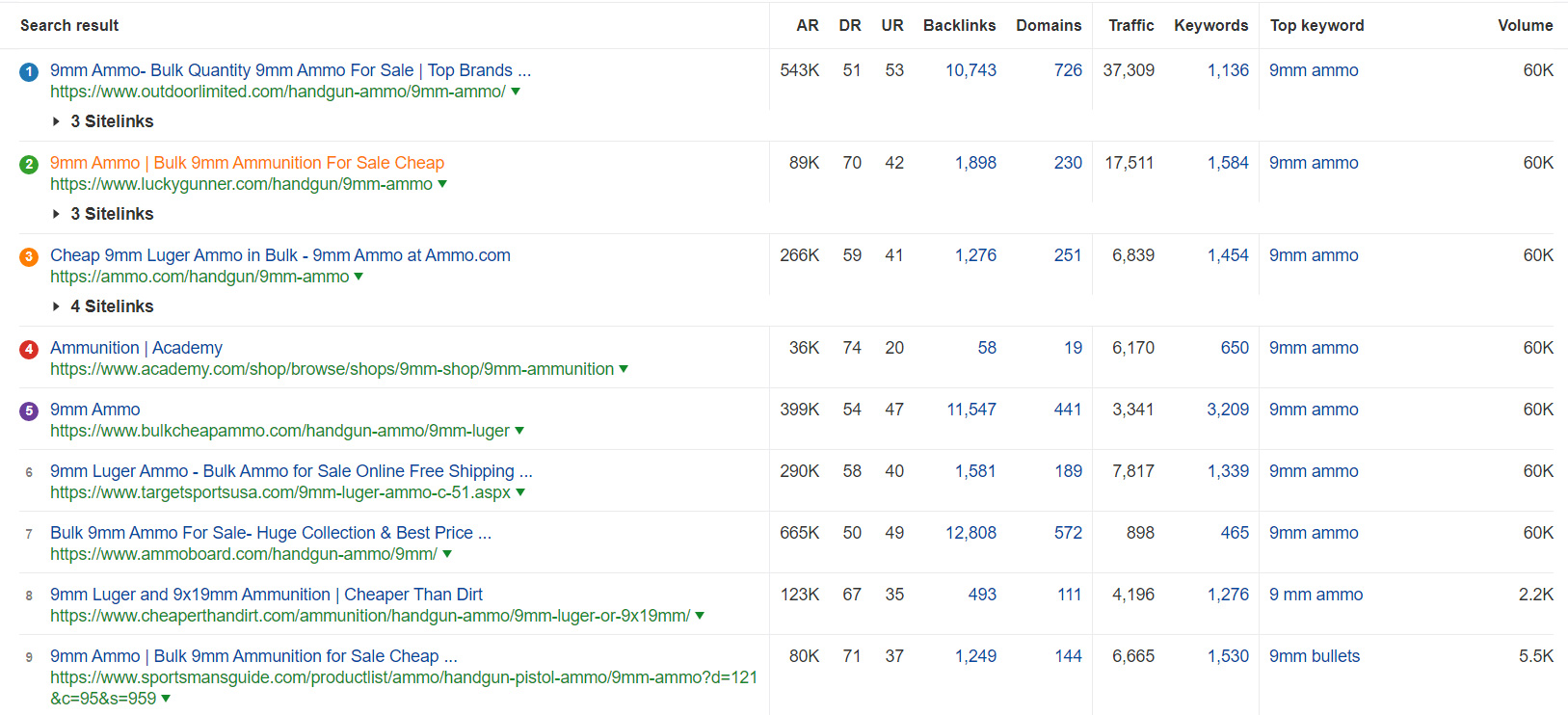 1. Outdoor Limited:
9mm Luger HANDGUN AMMO. 9mm Ammo For Sale- Box & Bulk Quantity Available. 9mm ammo is the most popular ammunition cartridge for handguns.
2.Lucky Gunner
9mm ammo for sale that's in stock at Lucky Gunner Ammo - today! Featuring cheap 9mm ammunition and bulk 9mm ammo.
3. Ammo.com
Cheap 9mm ammo for sale at wholesale prices. Buy your 9x19mm Luger ammunition in bulk here at Ammo.com. Live inventory + same day shipping!
4. Academy.com
Ammunition > 9mm Shop > Shops.
5. Target Sports USA
Buy bulk ammo for sale with free shipping at Target Sports USA. Enjoy great deals on cheap ammunition including 22lR ammo, 9mm & 5.56mm ammo.
6. Ammo Board
Buy your 9mm ammunition in bulk here at Ammo Board. We offer a diverse range of affordably priced 9mm bulk ammo from top brands you trust.
7. Cheaper Than Dirt
9mm Luger is the nations most popular centerfire pistol caliber, and we have a ton of it! Get stocked up on 9x19 parabellum today at the best prices!
8. Sportsman's Guide
Sportsman's Guide is your source for in-stock and ready to ship 9mm Ammo! You'll appreciate our low 9mm Bulk Ammo prices.
Bulk Cheap Ammo is an online ammo search engine where you can find competitive prices from various ammo retailers.
Top 10 9mm nato Deals
Ammo Com Winchester 9mm NATO Ammo - 1000 Rounds of 124 Grain FMJ Ammunition for $249.99

Outdoor Limited Winchester 9mm Nato Q4318 124 gr FMJ CASE 500 rounds for $129.90

Target Sports USA Winchester Ammunition for $259.80

Target Sports USA Winchester Ammunition for $259.90

Ammo To Go 1000rds – 9mm NATO Winchester 124gr. FMJ Ammo for $264.95

Ammunition Depot Winchester Target & Training 9mm NATO 124 Grain FMJ (Case) for $269.99

2 Ammunition Winchester Target & Training 9mm NATO 124 Grain FMJ (Case) for $269.99

Firearms Depot Winchester Usa 9mm Nato 124 Grain Fmj 50/box for $14.23

Shooting Surplus Winchester Usa Amo 9Mm 124Gr Fmj 50Rd (20 Box Case... W9NATO50 for $15.88

Lowest Ammo Winchester 9mm Nato USA9NATO 124 Grain Full Metal Jacket 150 rounds for $49.99